10 books that will change your life, rock your world and reignite your purpose (that you should read this holiday season).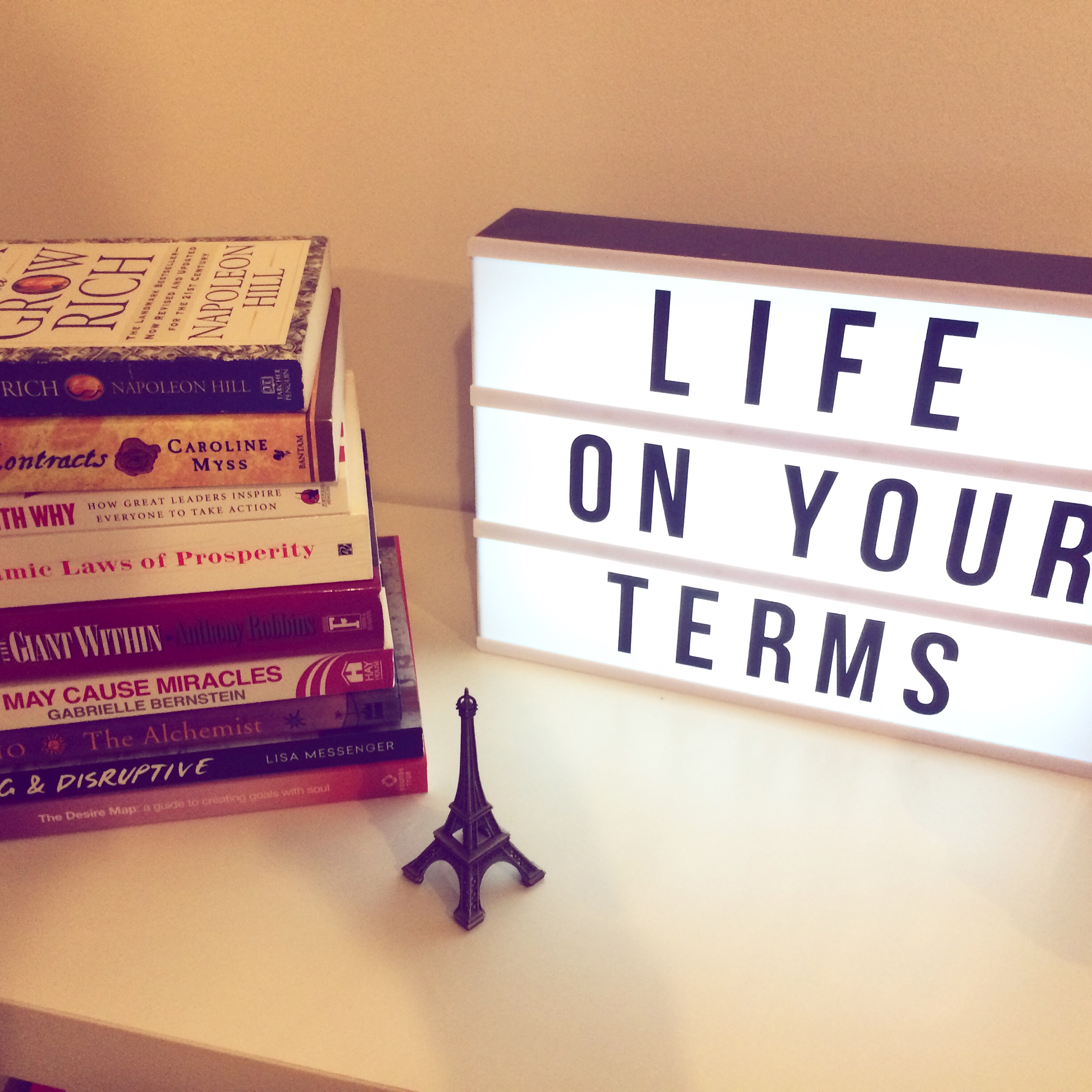 Cracking open a fresh book, feeling the paper between your fingers and getting lost in a world that is not your own – there's nothing quite like it. Curling up, slowing down and immersing your self in the words on a page. Possibilities, dreams, wonder and passion collide.
I often get asked what are my favourite life changing- world rocking- passion and purpose igniting- books by clients. So I thought I would compile a list of my favourite books that will do just that: rock your world, change your life and have you seeing differently. And with the holidays rapidly approaching – there's no better time to dive into these pages.
Daring Greatly: How the Courage to Be Vulnerable Transforms The Way We Live, Love, Parent and Lead by Brene Brown – Brown champions whole hearted living and this book will change how you view shame, guilt and vulnerability forever. I have such a soft spot for this book as its truly incredible. Sprinkled with anecdotes from her countless years of studying shame and vulnerability the book will shift how you view vulnerability. It explores how being vulnerable and having courage can transform our life. The title was inspired by the Man In The Arena speech. I could not put this one down.
Desire Map: A Guide to Creating Goals with Soul by Danielle La Porte – This divine offering from Danielle La Porte is an exquisite mix of words that speak directly to you. The Desire Map has taken the world by storm and revolutionised goal setting – with soul.
Think and Grow Rich by Napoleon Hill – First written in 1937 Hill's book was a game changer and is the ultimate classic in manifesting, personal development and living life on your terms. Despite much time passed, lessons in this timeless classic still apply today and are still as relevant as ever.
Sacred Contracts by Caroline Myss – Ever wondered why we do the things we do? Have the relationships we have? Why somethings in life seem sent to test us? Sacred Contracts is Myss' esoteric and metaphysical take on the undercurrents of our lives. A medical intuitive and archetype expert Myss provides an insightful read that will shift your perspective and help you discover your purpose in life.
The Dynamic Laws of Prosperity by Catherine Ponder – This is the bible of manifesting and prosperous living. Catherine Ponder is regarded as one of the most prominent women prosperity success writers in the last half of the twentieth century. I absolutely adore this book – its an informative, inspirational and a valuable read.
The Alchemist by Paulo Coelho – A beautiful fable and metaphor by Coelho about an Andulsian shepherd named Santiago who journeys from his home in Spain. Santiago dreams of travel in search of treasure. His journey takes him to the markets of Tangiers and across the Egyptian desert and to a fateful meeting with the alchemist. An enchanting story with a gorgeous message about following your dreams.
Awaken The Giant Within by Tony Robbins – Self-help heavy weight Tony Robbins isn't number one in the peak performance industry for no reason. This book shows you his most effective strategies for mastering your emotions, your body, your relationships and your finances and your life. This a great book no matter where you are on the journey of personal development – there is something for everyone in these pages. It's a seminar in a book (except his seminars are something else entirely and if you get the chance experience both!)
May Cause Miracles by Gabrielle Bernstein – As the front of her book says this is a "6 week kick start to unlimited happiness". Bernstein is a student of A Course In Miracles and in her book shares a modern twist on the classic.
Daring & Disruptive by Lisa Messenger – The editor of Collective and all round change maker, mover and shaker Lisa Messenger shares her insights in a soulful account of her journey and what she has learnt along the way. A beautiful book designed to help you dig deep, stay on purpose, back yourself and be true to yourself.
Start With Why by Simon Sinek – Sinek is leading a movement to build a world where the majority of us are inspired by the work we do. His video on TED.com was a hit (if you haven't seen it check it) and his book is all about the power of starting with 'why' and how this will transform everything from your relationships to your career. 'Why' is the thing that inspires us and those around us – this book shares how to take into the power of 'why' and exactly why it is so transformational.
……………
What are your favourite books? Did I miss any that are must reads to reignite your passion, change your life and rock your world? What will you be reading this holiday season? I would love to know in the comments below.
……………
You might also like :