How to start even if you don't think you are ready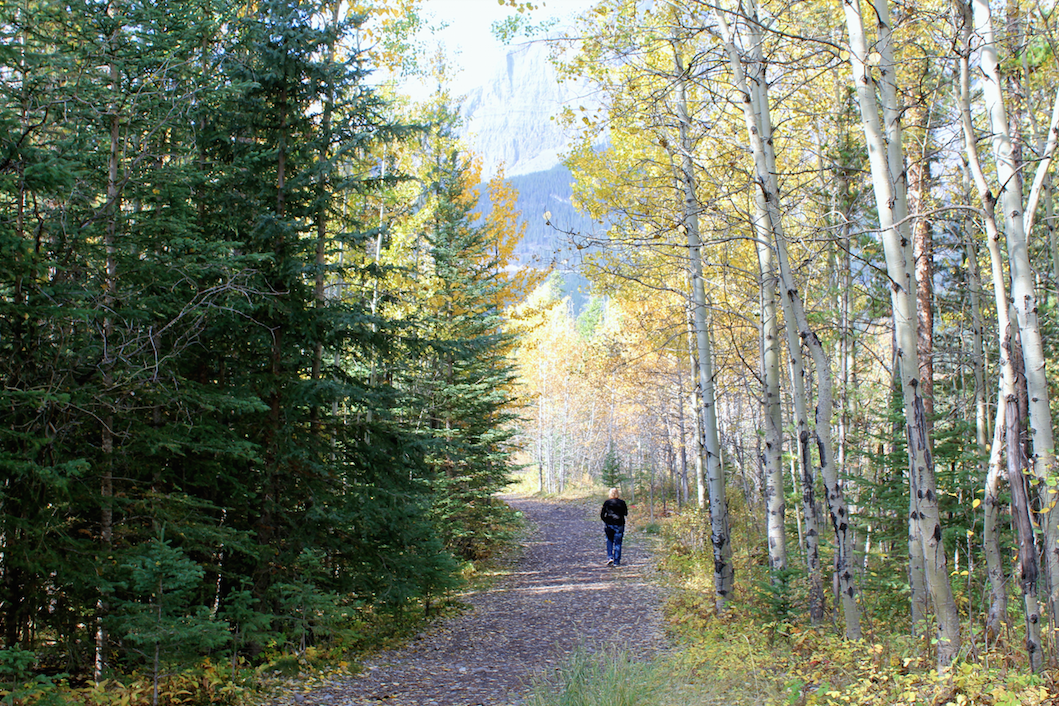 After spending the most amazing 6 weeks away travelling through Canada and the USA, I'm back home and back here on the blog.
Banff, Toronto, Niagara Falls, NYC, LA and Las Vegas – what a ride.
Family time was high on the agenda. It was so much fun, creating awesome moments, laughs, seeing some incredible places and ticking off some amazing places from my bucket list – and showing my family some of my favourite spots in the world.
I was not even home for a week then I was off again attending Alexandra Franzen's Write Yourself Into Motion in Banff, Canada. If you follow along with Life On Your Terms Facebook or Instagram adventures you would have seen my top lessons and takeaways from this amazing workshop.
Quite a whirlwind period of travel.
I must admit, I am already planning my next adventure.
And I guess the other thing – incase you missed it. I am now coaching, writing and blogging full-time. Which is kind of exciting. Okay. A lot exciting. Before I jumped on the plane bound for Canada and the US I waved goodbye to the corporate world.
Now that my feet a firmly back on Australian ground – I just wanted to pop in and say 'hi!'.
I'm pulling together some mammoth posts about all things Canada, New York and Las Vegas. Which I really cant wait to bring to you. SO many gorgeous pictures and stories to share. (Just like the pic at the top of this post – this one is of my mum while we were on a walking through the Rocky Mountains.)
The year is wrapping up fast. Can you believe it!?
It's this time of year that we start to turn our thoughts to family, holidays, barbecues + fun in the sun (or snow, depending on where you are from), egg nog, end of year celebrations and presents.
Today, I really want to talk about starting before you are ready.
On the journey to our goals, we can sometimes think that a 'perfect moment' will come. A moment where we feel ready to start. Ready to leap. Or ready to do something. Perhaps we think we will feel ready to start our own business. Maybe we think we will feel ready to begin a new awesome entrepreneurial project. Or we think that there will be a right moment for a myriad of all sorts of things.
The thing is if we wait until we 'feel ready' we could be waiting quite awhile.
Waiting for the so called 'right conditions' often the moment passes.
The moment to seize is right now. The moment to start is right now. The only time is right now.
We make it the right moment purely by deciding that it is. Because the right moment, doesn't exist. Each and every moment is the right moment. Now is all there is.
So how can you start even if you don't think you are ready? What little steps can you take to create massive momentum?
Here are some quick rapid fire tips to help you on your journey:
+ Write down what you want. The act of putting pen to paper can create clarity. And writing down what you want can often be the first step to making it a reality.
+ Break it down. Rather than having something big and huge that you want to achieve but might not have any idea how you will achieve it when you look at it- simply because it seems so overwhelming or far off from where you are now-  break it down. Break your goal into manageable and bite size bits. So that you can easily handle it.
+ Get clear on your why and your vision. This will propel you. It will be like a magnet. And will pull you towards it. Rather than you being 'pushed' to do something. Your vision and your why will energise you on the days when you're not too keen. It will drive you.
+ Take one small action. Right now. It doesn't have to big. Make that phone call. Send the email you've been postponing. Book in that meeting/coffee date. Take one small step towards what you want.
+ Do the real work. Let go of the shadow work, the time wasters, the energy zappers and what not. Focus on the real stuff first.
+ Get comfortable with being uncomfortable. You might stumble on your path to achieving what you want. That is perfectly okay. Magic doesn't lie in playing small and sticking to your comfort zone. Get uncomfortable. This is where the magic happens.
So whatever it is. Start before you are ready. It is okay.
Just start right now.
Sending you love and good vibes wherever you are.
x
You might also like :