Shiny, Bold & Bright: Maddison Vernon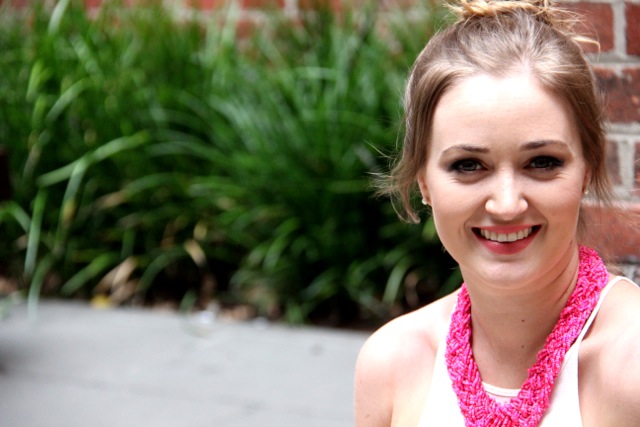 I am constantly being inspired by the most amazing people doing such incredible things in the world – and all at such a young age. One such lady is this months guest on Shiny, Bold & Bright, Maddison Vernon from www.maddisonvernon.com. As a coach, writer and speaker Maddison works with students to kick overwhelm to the curb, avoid stress and anxiety and say goodbye to burn out forever. I absolutely love her message and what she is about. I got into coaching and personal development while I was still at university and saw so many students around me at the time going through some challenging times – so to know that there is someone amazing like Maddison now helping with the specific challenges that students face is fantastic and so inspiring.
……………
Why do you do what you do? 
I do what I do because I have always had a deep passion for helping other people and inspiring others to be the best version of themselves that they can be. I went on a youth leadership program when I was in High School and I knew if I could do something similar to that my dreams would come true. I now run that program and have started my own business helping young adults navigate through their life as well.
What is the best advice you have ever received? 
What a great question, so many pieces of advice. I feel like my current piece of advice that is stirring around inside of me is to "not take life too seriously". Whilst paradoxically embracing turning pro and going fully pro within my life.
Sometimes within the sphere of personal development, starting your own business, having BIG dreams and pursuing them you can think life is a bunch of life or death moments. Black or white thinking can paralyse you. So it's so important to be reminded of the fact, it's not the end of the world. After all my life, who I am – while loving what I do, is not the only thing I am.
What does living life on your own terms mean to you?
Choosing everything that I do based on what I want, what I feel like and how I want my life to unfold.
This means listening to myself at every moment, just because something worked for me yesterday does not mean I will enjoy it again today. And it's being okay with this moving through life and releasing the 'shoulds'.
The most difficult part of this I find is when your truth comes up against someone else's, a peer or someone you respect and admire. It can be sooo easy to think they know more, they have got it right and you've got it wrong. The truth, it's just what works for you and that's what works for them. 
Imagine this, you are 80 years old and you are writing yourself a letter titled "Secrets of a life well lived". What does it say?
I think quite simply it says the secret of a well lived life is to enjoy yourself and be in joy. If you have that everything else will fall into place. Or at least that is the strong message that is coming through that letter to me right now.
Believing that if you enjoy your loved ones, the small moments, the simple pleasures and the ordinary things in life you will have a well lived life. That's what gives me butterflies and goose bumps.
If you are living a life that is filled with what I like to call 'in-joy', then those BIG dreams of yours and goals will easily flow into your life when you are simply enjoying what is coming your way.
This secret also reminds you to not take life too seriously, and focus on what truly does matter. Instead of focusing on shiny objects that you think may matter.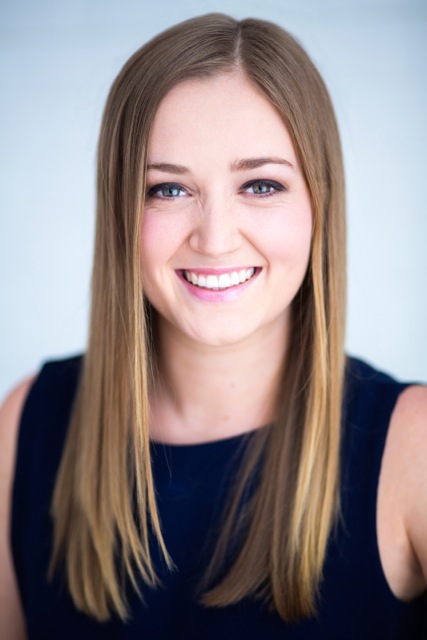 When was the last time you did something for the first time and what was it?
I love doing things for the first time! I have tried many things this year for the first time – a dance class (felt like a first time after not dancing since a child), aerial yoga, and wakeboarding. If you haven't noticed I l-o-v-e moving my body in new, fun and different ways!
My most recent 'first time' thing was repairing old outdoor furniture. I'd never done that before, and it was something I wanted to do for a long time. I almost convinced myself out of it – because I didn't have to do it. I just kind of wanted to. For me that thinking is often tied to a first time. That inner voice says you don't need this, but I realise I want to and follow that instinct.
How do you overcome feelings of overwhelm and self-doubt?
I have to laugh at this, if you have a secret potion that can help me overcome self-doubt when it rears its head I will be your first buyer! Overwhelm for me is easy, I step away, I take a time out, I get everything I have to do on paper and come back when I feel calm and in control.
The feelings of self-doubt I play with a lot – which is probably a positive thing because it means I am constantly growing and striving for new things out of my comfort zone. This year I've had to become comfortable sharing my failures, fears and doubts with those people close to me. Letting out the bad stuff and not just smiling through it.
Then once that is let out you can focus on bringing in more positive energy. Looking at why I can do this, reframing my thinking and being kind to myself in this period of growth!
What lights you up, brings you joy, inspires you and makes your heart sing?
A lazy Saturday spent at brunch, wandering through bookstores with juice, and reading in the sun next to my boyfriend. The most simple of simple pleasures make me feel beyond blissful!
Finish the following sentences: 
I feel most alive when… Recently I felt most alive with clear blue skies, on a boat with my hands in the air being driven around. It felt like one of the most magical and freeing experiences I've had in a long time. Otherwise, a rush of endorphins, belly laughing and deep connected conversations.
If I could meet anyone dead or alive it would be… Dead: Sir Arthur Conan Doyle, I have an absolute love and fascination with Sherlock Holmes so being able to meet him would be incredible to pick his brain. Alive: Taylor Swift or Beyoncé would probably be a dream come true. Pop fan girl – hell yes!
 In 5 years I will… be living a life I love and grateful for it everyday. Living somewhere close to the beach, where social dinners and time with friends is often. Going on adventures down the coast or overseas will be common and I will be a full time entrepreneur making a living from my passions of coaching, writing and speaking. 
 ……………
You can connect with the gorgeous Maddison via her website, her Facebook page or Instagram.
……………
You might also like :