The balancing act: work, parenting and living life on your terms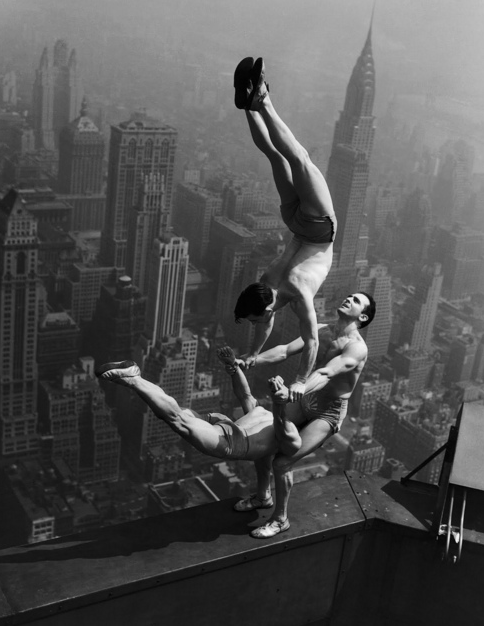 Okay. So hands up all the mumma's out there?
I'm not even going to try to pretend to know how you do it all.
Much respect to you.
Whether you are raising the next generation round the clock, or balancing that with a part time/full time job – your dedication, love and juggling skills are the stuff of legends. And I think no matter what path you have chosen you truly deserve kudos for everything you do.
Today, is a special guest post from Sarah Poppy from Working Mums Collective. Sarah shares her tips for balancing work, life and raising young ones.
…………… 
Only you can make yourself happy, truly happy.
When you become a mum it doesn't mean that that is what defines you. You can still work towards achieving all the goals and dreams you set out before you had children.
You only have one life and I am a big believer and advocate of people, especially mums following their dreams and doing what they want and what works for them.
I admit that you are now responsible for another person/s life so you can't take as many risks and do things on a whim like you may have done before having children but with careful planning you can still live the life that you want – on your terms.
For me, my work is my passion. It is what excites me, motivates me and drives me to continue learning and developing myself.
It isn't always easy juggling the demands of parenting, work and doing activities that I love and sometimes I have to set priorities which means that some things take longer than they otherwise would have before having children.
My husband and I are both ambitious so the way we juggle our work, parenting responsibilities and other activities is to use a calendar and put our extra-curricular activities outside of work hours into each other's calendars. There has to be compromise and a bit of give and take when you become a family but with careful planning it can work.
I have goals and dreams for myself in my professional life while also having goals and dreams with my husband for our children, our family and us.
We set goals as a family, whether it be to go on a family holiday together, go to the zoo or sending our children to private school. These are goals that we set for our family. As a family, we are living life our way, on our terms.
I'm not saying that it is easy. It takes a lot of hard work, juggling and compromise. We are very busy people and try to fit in as much in our day as we can. We have always been busy and want to experience as much as we can.
Here are my top five tips for balancing parenting, work and living life on your terms:
+ Let go of guilt
All parents, not just mums experience guilt but I think that for working mums there is an additional level of guilt that comes from having to leave early for sick kids, have additional days off, leave on time to pick up kids and the list goes on. A study released earlier this year has shown that working mothers are trapped by a 'double burden' of guilt. They feel they are bad mothers for going to work and bad workers when they put their children first.
When you experience feelings of guilt stop to think about what is important to you and what your values are. As long as you are living to your values you should be able to minimise guilt.
As hard as it is, try and let it go. It is not helpful and you are always going to have days when the balance is out of whack but as long as the majority of the days are good, forget about the bad ones.
+ Don't let others judge you
Everyone seems to have an opinion about how to parent and what the ideal balance of work and life is. When people judge you it is saying a lot more about them than it is you so try and keep that in mind. And again, think back to your goals, values and what is important to you and as long as you are living to this; you are doing what it right.
+ Use a family calendar
There is a lot to juggle when working and parenting – appointments to remember, sports, birthdays and many other activities. If you share your calendar with your partner it becomes a lot easier to juggle everything
 + Set goals 
It is so important to set goals for your life and the life of your family. If you don't, you don't have anything to work towards. You don't have to have lots of goals but having a few is what drives you and pushes you to achieve more.
 + Make a vision board
I am a big fan of vision boards. They are great for getting your goals, dreams and ambitions in the one place – a place that is visual and you can put it a spot to remind you on a daily basis. They really do help in visualising where you want to be and seeing them on a daily basis keeps your vision front of mind. This helps you work towards your goals and ultimately achieve them.
My blog, Working Mums Collective is one of my dreams. I am passionate about mums returning to work after having children and want to create a support network for other working mums.
I believe that those parents who find a balance between work and life that works for them achieve a true sense of wellbeing. It is important that you have a balance that works for you. No matter what anyone else says, you need to be happy with your balance and be mindful that this is different for everyone. What works for you won't work for someone else.
 ……………
Sarah Poppy is wife to Ben, mum to Hudson and Ashlee. In her professional life she works as a Marketing and Events Manager in the non-profit sector. She is passionate about mums returning to work after having kids and has created Working Mums Collective as a place for working mums to connect, share stories and advice, celebrate successes and really support and empower each other no matter what journey they are on. You can connect with Sarah via her website, Facebook or Instagram.
You might also like :