Why, hello there June!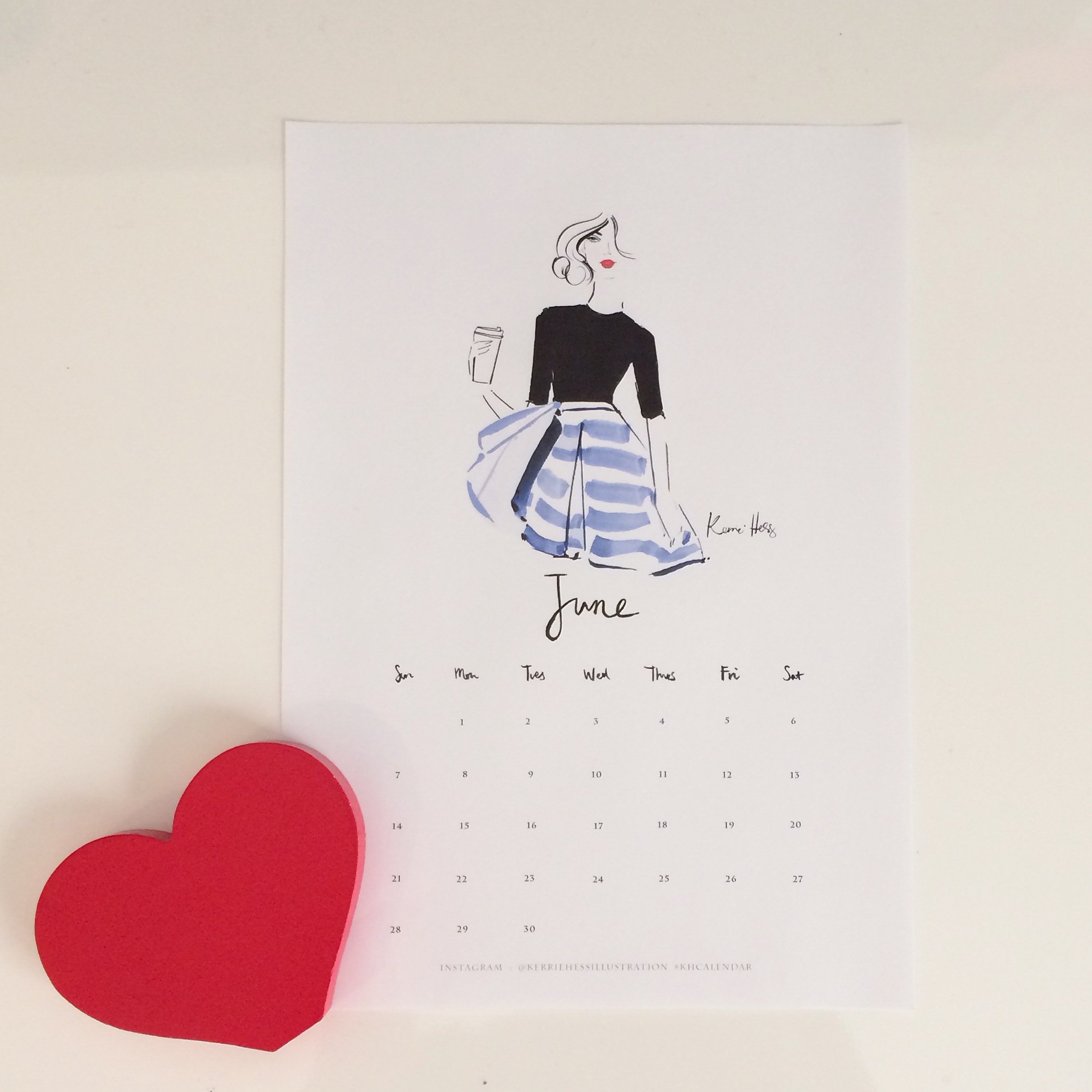 June, where the hell did you come from? You snuck up on me out of nowhere you cheeky monkey – please tell me I'm not alone with that feeling.
At the risk of sounding some what cliche the year is just flying by. I feel like it was January and then, I blinked.
Even though it's flown past, so much has happened in the first part of the year.
For me, the first months of being in business on a full time basis have been going well. While I made the move from corporate late last year, I feel like it took a little while to come down from that world, clear my headspace and settle into a flow with being my own boss. I feel like the first half of the year was breaking free from the remnants of that and finding my feet. Running a business on the side (while working full time) and being a full time business owner, I have found are two pretty different things. Being a fully fledged girl-boss has been a fun learning curve and I am loving the journey that is unfolding. I have been working with some incredible people supporting them on their path and supporting them to live life on their terms, each day, is something that fills my heart with so much joy and love – I feel extremely grateful.
In April, I hosted my first Life On Your Terms 1-Day Workshop in The Netherlands. I had spoken at many a workshop or training before but this was the first one that I pulled a full-day workshop together myself. It was such a fantastic day. I spent the day with an amazing group in a beautiful part of the country talking about about tapping into that voice inside of you that craves more. It was such a lovely day dedicated to finding out whats happening now, where do you want to be and paving the way between the two.
I'm pulling a post together on organising an event overseas so stay tuned soon for that.
In May I hosted the Life On Your Terms 1-Day Workshop on my home soil. It was a beautiful day with a wonderful group. The day was full of growth, connection and fun. A BIG thank you to all those who attended either in The Netherlands or Perth, thank you for showing up and for making a stand to live life on your terms. (I said it before in my email newsletter but I want to say publicly here.)
The second half of the year is going to be a new chapter and a new adventure – I will share with you soon as more unfolds and is finalised – all really soon.
My aim in the second half of the year is to host a few more workshops and to continue to collaborate with like minded people. I love connecting in person so that is something I am dedicated to doing more of. I also want to move into speaking – given my performance background and NLP training it's something that is inside of me and has loved bubbling to the surface with the recent workshops.
I also want to finally put pen to paper and pull together an e-book and webinars. I've been talking about and e-book and webinars for a while now – and I have a plethora of ideas swimming in my mind, on post-it notes, in my trusty notebook and on my laptop so pulling that all together is something I want to do. Sometimes, things take longer than expected and I'm learning to be okay with that.
I also want to write more – my posts are some what sporadic at the moment – as my focus is always on best serving my clients – and I do want to create the time and the space to write more frequently. Plus, I really want to inject more of my personality into things – so as to connect with you and share teachable moments from my life (hmm there are a few!) I feel like I have skimmed the surface – perhaps its a fear of putting myself out there and what people will think. But I'm so ready to shed that and just dive on in – consistently and show up in that way – more than before.
So, with it being June and all – we are fast approaching the mid-way point of the year.
I'm curious – do you feel like the shine of the as the new year has worn off? Are you reaching the half way point and noticing a bit of slump in your drive, motivation or energy for making shit happen?
As the year goes on and we journey through life its important to take time to reset, re-evaluate, recalibrate and reconnect with what you want. For me, I noticed a shift in my energy – I was a little bit lethargic and not my normal enthusiastic self. It was time to re-evaluate and conduct a bit of a mid-year review. I took some time out to reflect on how far Ive come and look at where I want to go in the months that are ahead.
So I wanted to take a moment to share with you how you can conduct your own mid-year review and begin to get back on track and reset for an amazing 6 months ahead.
So here are three steps to begin to get your mid-year motivation mojo back on track:
1. Create time to reflect
Get cosy, grab a notebook and look at how far you've come and what your have achieved so far. How are you doing on what you said you would have done by now? And equally as important how do you feel right now? Perhaps your goals have changed – thats okay. Take some time to reflect at how thing are going and create some space to consider where you want to head in the next half of the year.
2. Choose the big 3 
Pick 3 things you want to have achieved by Christmas. Write that shit down. Most people over estimate what they can achieve in a year but under estimate what they can achieve in a lifetime. Pick 3 things that you want to achieve by Christmas and focus on achieving that.
3. Take (small) consistent action
Those who don't achieve their goals usually have a tendency to set them and forget them. And then they don't look at them again for another year. If you want something all it takes is small consistent actions each day to create massive momentum. Each day ask yourself "What is one small thing that I can do to edge myself closer to my outcome?" Perhaps it's sending an email, making a phone call, booking a meeting – it doesn't have to be something big. Small consistent actions are the way to go and then before you know it you will create incredible flow and you will
Those three simple steps can help you to reset, re-evaluate, recalibrate and reconnect with what you want, where you are headed and pave a way forward for the remainder of the year.
I would love to hear how you are tracking on your as we reach the mid way mark of the year. If you give the mid-year review a go I would love to hear how you go in the comments below. What a three things that you will be focusing on to achieve by Christmas? Let me know in the comments below.
You might also like :